Straightforward. Honest. Compassionate.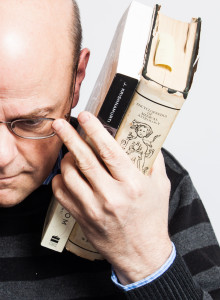 These are the characteristics I pride myself on. Also, Creative, Astute, Insightful if I may say so! *
After more than 22 years successfully consulting in technology and business, I started CaveDraw Creative as a coaching practice focused on small business people,  entrepreneurs and creatives.   We know how to create, invent, extend, and make a stir in the world.  This can be hard work and sometimes we cannot quite get to the beauty, the functionality, the spice of what we are trying to make in the world. 
Why "CaveDraw"?
I have always been fascinated  by the ancient art in those caves in Mediterranean Europe — the oldest durable expression of human art, and the earliest visual ancestor of all art, poetry, and creative endeavor.  
CaveDraw works to bring out the "ancient art" within us. I help you dig deep into yourself  to find that art — in all its forms — that is already there.
My academic background includes literature and mythology and philosophy, and I find myself curious about nearly everything — especially you!
*  … but I'm not the only one who says so! Go to coaching for comments by my clients.